About Me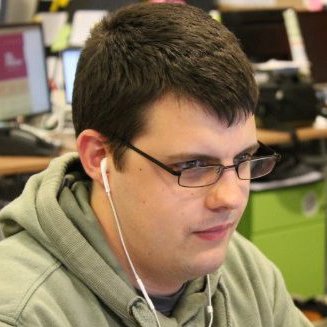 My name is Oliver Davies (aka opdavies) - a full-stack Web Developer and System Administrator based in Wales, UK.
I specialise in open-source PHP technologies. I primarily work with Drupal and am an Acquia certified Drupal Developer but also work with Symfony, Silex, Laravel and Sculpin. I'm a Senior Developer at Microserve, former Developer at the Drupal Association, part-time freelancer, open source contributor and advocate, mentor and conference speaker.
I'm a webmaster and documentation maintainer for Drupal.org, and a provisional member of the Drupal Security team. I speak at various user groups and conferences, and co-organise the Drupal Bristol user group, PHPSW and DrupalCamp Bristol.
Skills
PHP, Drupal (6, 7, 8), Symfony, Silex, Laravel, Sculpin, Jekyll.
PHPUnit, SimpleTest, Behat.
HTML, CSS, Sass, Less, Tachyons, Twig, JavaScript, jQuery, Gulp, Grunt.
Linux (Debian, Ubuntu, CentOS, Red Hat), Git, SVN, Jenkins, Fabric, Ansible, Puppet, Vagrant, Docker.
Certifications
Acquia certified Developer - Drupal 8 (June 2017) - 8th in the UK
Acquia certified Back End Specialist - Drupal 8 (July 2017) - 1st in the UK
Acquia certified Front End Specialist - Drupal 8 (November 2017) - 4th in the UK
Acquia certified Grand Master - Drupal 8 (November 2017) - 3rd in the UK
Elsewhere
Twitter - @opdavies
IRC (freenode) - opdavies